877-963-7446
433 Park Ave , Brooklyn, NY, 11205
We offer digital printing for fabric backdrop sceneries for $3.00 per sq ft. Up to 16 feet seamless by any size. Larger sizes are professionally sewn together to create any size. Fast turnaround time .
Email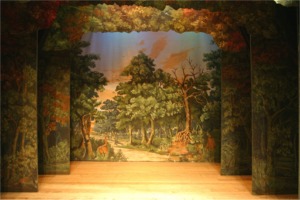 We offer a FREE image library with over 94 million images to choose from for your backdrop scenes.
Example Poly Poplin Fabric Backdrop (Woodland Scene REPLICA onstage copyright Andrew Russell Moonburst)
734-864-2065
121 S. Horton St, Jackson, MI, 49203
Michigan Scenic Studio is a fun and dynamic scenic studio offering near limitless capabilities in scenic fabrication and outstanding customer service from coast to coast. We love what we do and we're inspired by our clients, the ideas and designs they have and the opportunity to help create them. Please checkout our website and give us a shout, we'd love to talk.
Email

Join us as our friend on Facebook

Follow us on Instagram