STAGE HARDWARE FOR SALE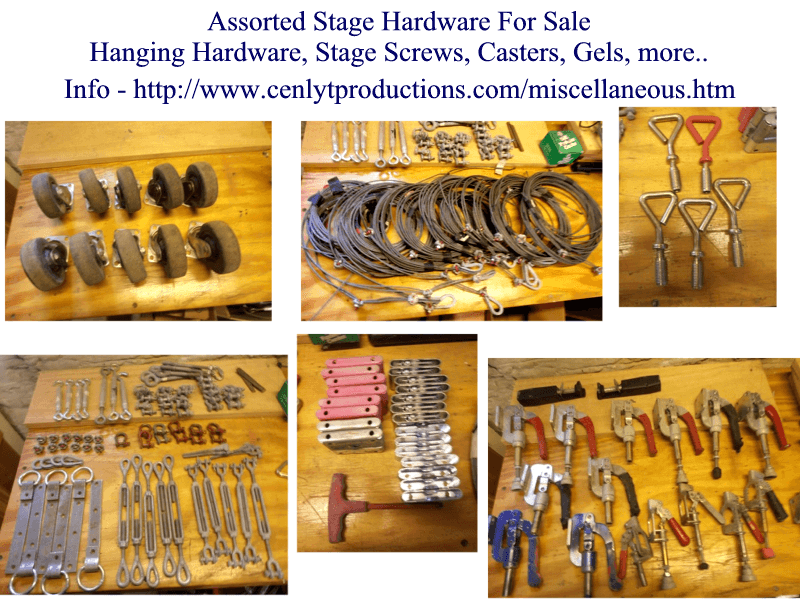 I have left over hardware from when I closed CENLYT Productions-ms designs. I am offering all these items for sale at approximately half off the full retail price. Some pieces are brand new, never used, much slightly used, and some well used. A complete list and photographs are available at https://www.cenlyt.com/theater/miscellaneous.asp.

The buyer will have to make arrangements for delivery either by picking it up at my house or paying for shipping. All items are sold "as is" with no warranties expressed or implied.

Reasonable offers will be considered. Payment: Cash, PayPal, Credit/Debit Card.

Wagon Brakes have been sold.

Posted by:
Cenlyt Productions ms designs
724-639-3957
422 Point Street , Saltsburg, PA, 15681

Posted: Thu, September 15, 2016, 12:30:00 EDT